3. Activity and Reflection (20 mins)
(Approx. 20 mins)
Complete the Activity: Reflection in your workbook on pages 3-4.
1. Look over the list of adjectives from the list below and:
Put an "!" next to the adjectives that describe how your Virtual Team is functioning and/or feeling right now.
Put "?" next to the words that your team members might be feeling. You could follow up to find out!
You may decide to select different adjectives for different sub-teams or even individual team members, etc. Below you will be able to capture your thinking as to why you selected those particular adjectives:
Questions 2-3 Answer these questions on page 4.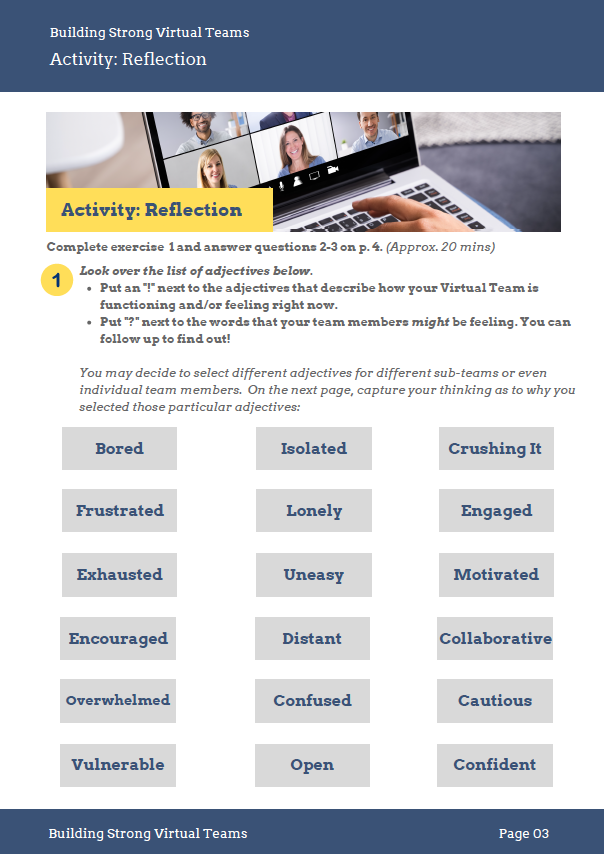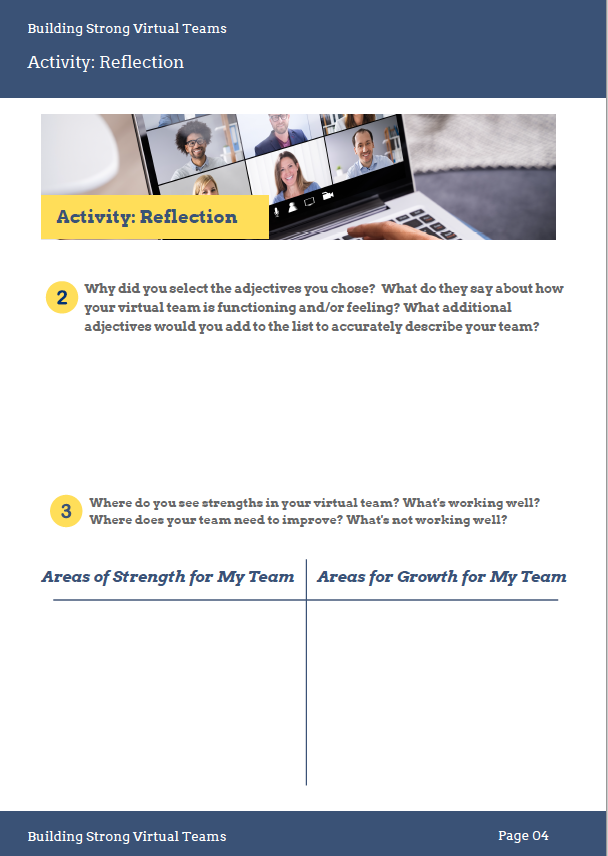 After completing this activity, click "Complete and Continue" above to move on to the next lecture.
Complete and Continue